Students celebrate Halloween in traditional fashion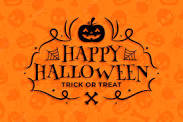 What are students doing this year for Halloween? What are some family traditions? It seems many kids still like to trick or treat, but they have different family traditions as well.
Amelie Schoepke said that the reason she likes Halloween is because of the season and the smells of fall.  She said that the best time to watch movies is with friends and family on Halloween night after trick or treating. She and he family carve pumpkins together as one of their traditions.
"Hosting parties on Halloween for family and friends is one of my favorite things to do for Halloween," Amelie said. "Always going with my brother Finn and his friends trick or treating is also really fun to do".
Leah Kisting said the reasons she likes Halloween is because she likes trick or treating with friends and family. She likes watching scary movies with family and sometimes friends. This year for Halloween her plans are to go trick or treating. Her favorite tradition is throwing parties during Halloween.
"This year my friends and I are dressing up in cow onesies and cow girl hats and also wearing hear glasses to match," said Kisting. "My favorite memory is when we threw a party and got to go bobbing for apples and it was a lot of fun to do."
Addison Ott said her favorite part of Halloween is "the colors, the themes, the costumes, and the candy." She loves watching horror movies with her family and with Mario, her boyfriend. "The best time to watch a horror movie is when it's dark outside so it makes it scarier." Her favorite family tradition is getting back home from a long night of trick or treating and watching scary movies while eating candy with her family.
Ethan Green said his favorite memory from Halloween was "when my sister and I went out trick or treating and we took a whole bunch of candy and had a really fun time too." He said he doesn't have very many memories with his family from Halloween that he can remember, but his favorite part is definitely trick or treating!