Remembering Mr. Richard "Dick" Coulthurst, dearly departed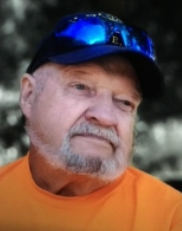 Obituary
Richard G. Coulthurst, age 83, of Almond, WI died on January 11, 2022.
Richard was born to the late Raymond and Alice (Langton) Coulthurst on June 6, 1938. He grew up on the family farm in the Buena Vista area and attended the local schools.
He joined the US Navy early in life and was honorably discharged.
Richard settled in Kenosha, WI where he worked on the auto line for American Motors. He relocated to central Wisconsin and worked several jobs before becoming employed at Boston Furniture Store, later Furniture and Appliance Mart. Richard worked as a furniture and clock repairer until retirement.
Richard was a sportsman who enjoyed the serenity of nature and outdoor life. He enjoyed deer and pheasant hunting. In his earlier years, Richard like to travel. He also enjoyed going to flea markets, cooking, and woodworking.
Survivors include his children, Jeffrey (Kim) Coulthurst and Kathleen (Rodney) Hanneman; daughter-in-law, Luann Coulthurst; grandchildren, Ashley Coulthurst, Nicole (Ryan) Johndro, Brittney (Jace) Lobner, Hannah (Nhia Lee) Coulthurst, Nicole Simonis, Christopher Klaus and Charlie (Tia) Klaus; great grandchildren, Lily, Layla, Ayva, Trennon, and Sutton; brother, William Coulthurst; nieces and nephews; and extend family.
He is preceded in death by his parents; wife, Beverly; son, Tim; siblings, Margaret, Morita, Janice, Don, and Julius "Bud".
A family service will be held at a later date.