Lia Peterson medals at state wrestling tourney
First Amherst girl in school's history to reach the podium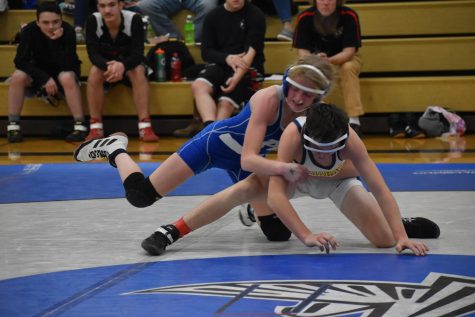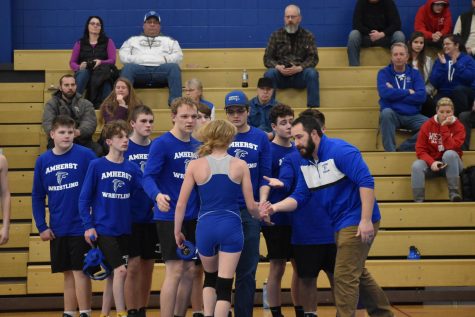 "Excited and nervous!" These are the two words that sophomore Lia Peterson used to describe her feelings as she became the first female wrestler from Amherst High School to place at the first WIAA GIRLS INDIVIDUAL STATE TOURNAMENT.
Peterson placed 3rd out of 26 female wrestlers at the 107 lb weight class losing 2-7 to the eventual state champion in the semifinal round. Peterson, being brought up in a wrestling family (father Dave wrestled for Stratford and brother Flynn wrestled for Amherst) knew from an early age that she wanted to compete at the highest level in high school. This year being the inaugural WIAA Girls State tournament, she got her chance. "Since my dad and other family members wrestled/coached, I was always in the wrestling room" Peterson said.
Amherst head wrestling coach Chris Karl was excited to see all the hard work Peterson put in pay off. "Lia is one of the hardest working wrestlers I've coached. She constantly asks questions on how she can improve her technique but the best thing is she isn't content with her performance. She wants more. She wants to win!" Karl knows Peterson will continue to work in the offseason and prepare for next year's state tournament.
With girls and women wrestling becoming more and more popular in the US, many high schools and colleges are adding the sport. Doing this offers many female athletes the opportunity to compete at higher levels as well as possible collegiate scholarship opportunities. Peterson states, "I want the sport of women's wrestling to grow, so I'm going to keep promoting it here in Amherst."