Students looking forward to traveling during spring break once again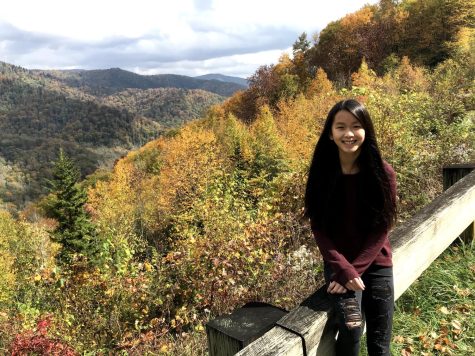 After two years of lockdown, masks, and restrictions, people want to start traveling again. The desire to move and discover the world is still strong, spring break is coming and people are pondering new travel destinations. Traveling, exploring, getting out of your comfort zone, trying new things and ways of living are all part of this desire to travel. 
The idea of travel has always been interpreted differently in function of where you live and where you come from. Paige Bird, who has always lived in Amherst, looks forward to seeing other parts of America that differ from the small town where she lives: "I grew up in such a little town it's nice to see how other people's everyday life is in big cities."
Sophomore Siri Anderson sees travel as a means of discovering new things. "Traveling is such a new experience, you step out of your comfort zone to explore new cultures, food and way of living," said Anderson.
Berta Verdaguer, a senior, who always lived in a big city has a different view on travel. She is a foreign exchange student from Spain. "I always wanted to travel in the mountains, countrysides to see different things from the cities with the buildings and noise all the time."
Whether people are teenagers or adults, they dream of going somewhere to experience a unique feeling they have never felt. The senior who comes from the south of Spain, Blanca Molina, has a dream place that looks like a paradisiac beach with palm trees and a cocktail in her hands. 
Other students, like Anderson, want to live a trip around Europe and try different food and habits. "Discovering Europe has always been a dream, from trying Italian pizza in front of the Colosseum in Rome to climbing the top of the Eiffel tower to see the panorama of Paris." Still others, meanwhile, just wish to stay in their country and visit the beautiful landscape of Northern California. 
Moving around is not always restful, however, as sometimes just going to a place that people already know can be the best. Blanca, for instance, prefers staying at one of her favorite places every now and then. "Every summer I want to go to the south of France, with the beautiful beaches, this is calm and I make most of the time to be with my family." 
Vacations are surely made for you to take pleasure, and experience new things. Some people like swimming in the sea and sunbathing on the beach, whereas some prefer climbing mountains and seeing new landscapes. A few would take risks and try new sports such as bungee jumping and parachuting.
With Spring Break over the horizon, and winter on the way out, many want to leave the cold of Wisconsin to go to a warmer place such as Florida. This is the case for Paige who doesn't know yet where she wants to go. "I don't know yet where we are going but I hope we are going to go to a warm place," she said. This also the vacation program of Blanca who is going to Hawaii with her exchange student program. Along with time spent on the beautiful Hawaiian beaches, it's her dream to visit Pearl Harbor.