Golfers place second at regionals, advance to sectionals
Golfers Benjamin, Trzebiatowski named second team all-conference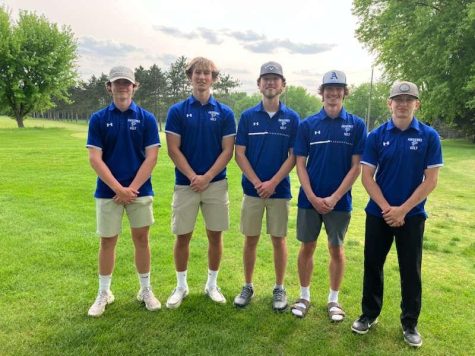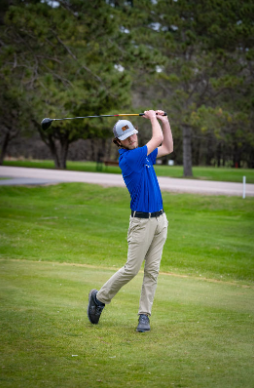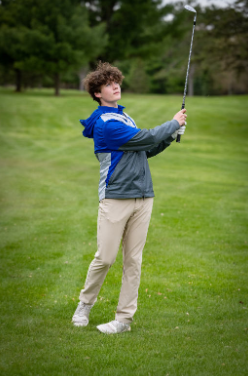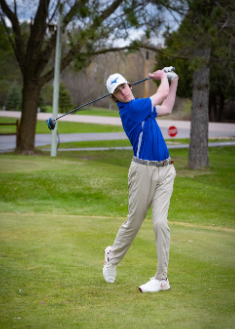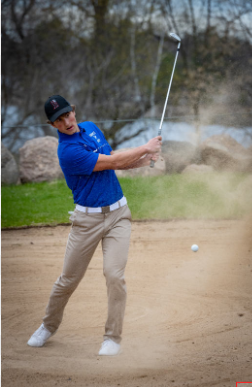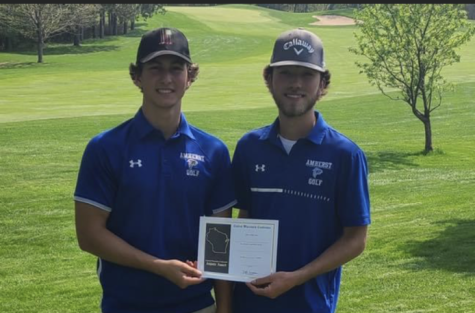 The Amherst golf team advanced to the WIAA sectional with a strong performance in regional play on Monday, May 22. The team scored a season low 347 breaking another team goal this year. Michael Benjamin and Evan Trzebiatowski tied for the 5th lowest golfers on the day both shooting 84. Eli Zakzewski achieved an individual goal of breaking 90 by shooting a season low 88–good enough for 12th overall.  The team score was rounded out by Tyler Soulsby scoring a 91 and Kyler Kollauf with a 100.
Team places third at conference
Congratulations to the Amherst Golf Team on placing third overall at Greenwood Hills Golf Club. The Falcons shot a 368 as a team. Evan Trzebiatowski went super low, shooting an 83. Not only was this his personal best, it was the lowest score of the day making him the number one golfer!
The Falcons also had three other golfers in the top 20 in Michael Benjamin, Kyler Kollauf, and Tyler Soulsby. The team wrapped up their regular season by finishing third in conference play. Both Michael Benjamin and Evan Trzebiatowski were awarded 2nd team all-conference. Congratulations to all the varsity players this season! Regionals were held at Glacier Wood Golf Club in Iola on Monday, May 22.
The Falcon Golf Team shoots a season low score of 350 at the Bonduel Invitational
Michael Benjamin defended his title shooting an individual low of 82.  Evan Trzebiatowski (89), Tyler Soulsby (89), and Kyler Kollauf (90) all tied their season lows.