Amherst shuts out Mauston in season opener
The co-op between Amherst and Iola-Scandinavia opened up their season on a very snowy and cold April 8, as they welcomed the Mauston Golden Eagles. Coming into this game, both teams each had two wins as they received forfeits from Adams-Friendship. However, Mauston also has two losses to their name, as they fell to both Baraboo and Assumption. 
After a stalemate for most of the first half, junior Jenna Pinter scored two goals just a minute apart from each other,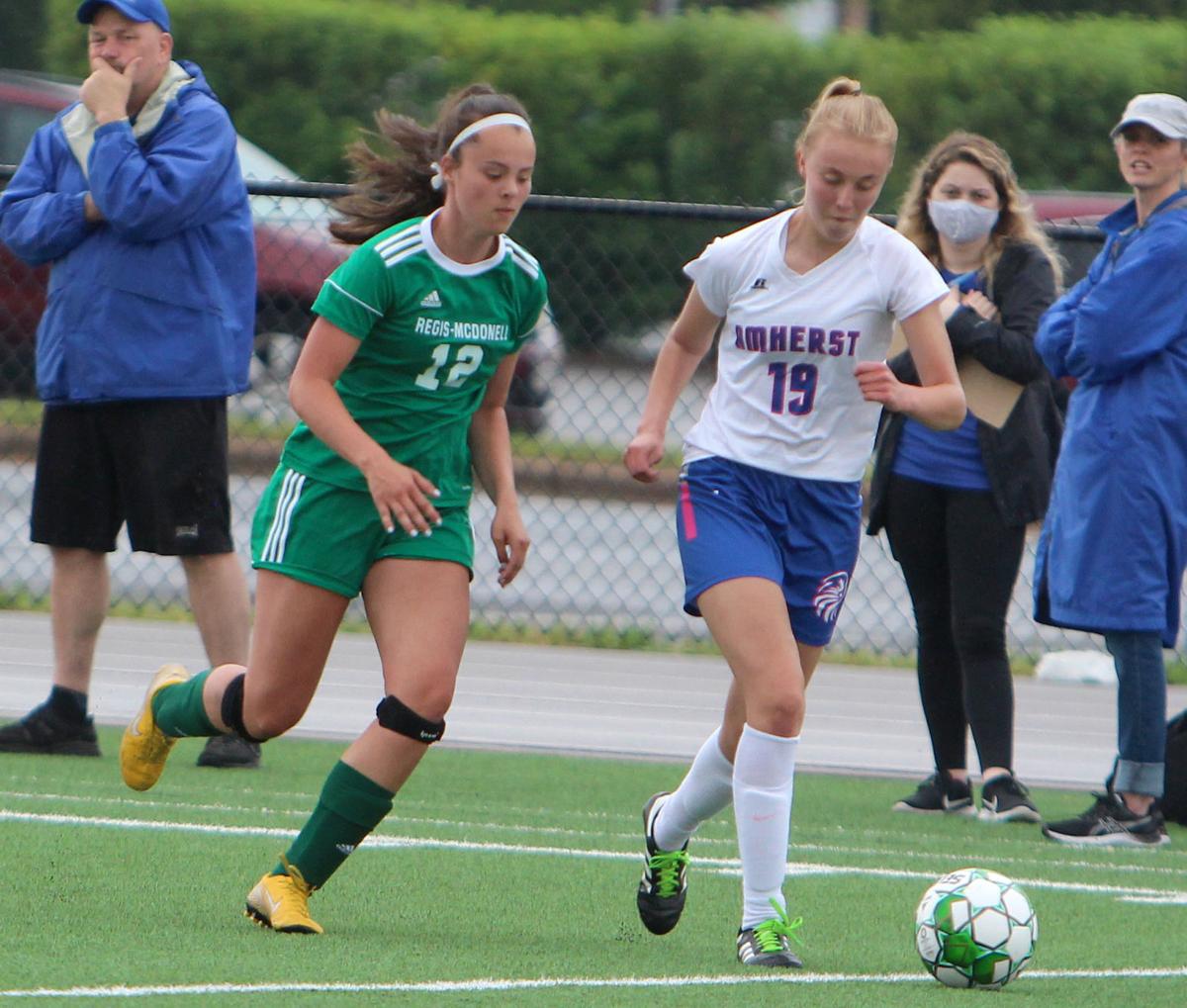 giving Amherst a 2-0 lead. Senior Hannah Wall and Sophomore Lia Peterson each scored a goal giving the Falcons a 4-0 lead going into halftime. The offense didn't slow down in the second half, as three more goals were scored, allowing Amherst to win 7-0.
Amherst climbs to 3-0 and ties for second with Assumption in the Mid-Western Wisconsin Conference. Mauston drops to 2-3 and is in 7th place. Amherst travels to face Regis/Mcdonnell Central on April 14th. All home girl's soccer games can be found on Zaleski Sports.