Amherst students take to the theater for 'High School Musical: On Stage!'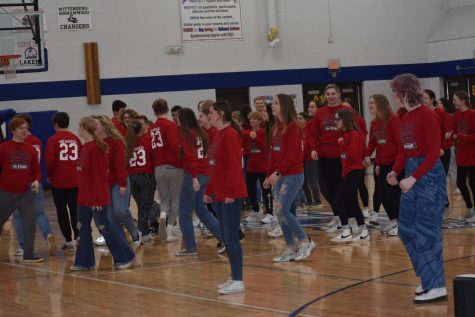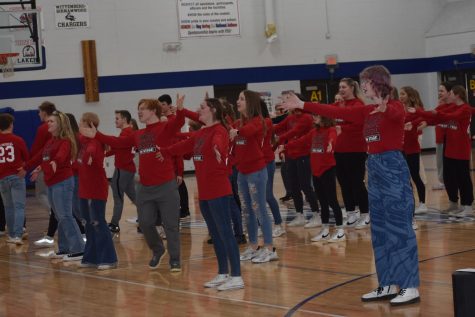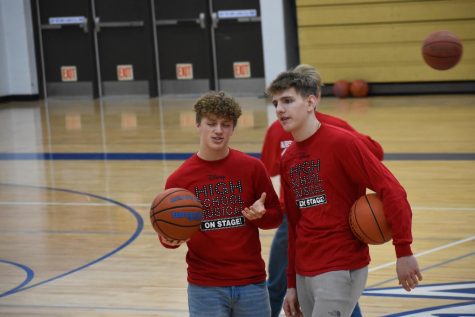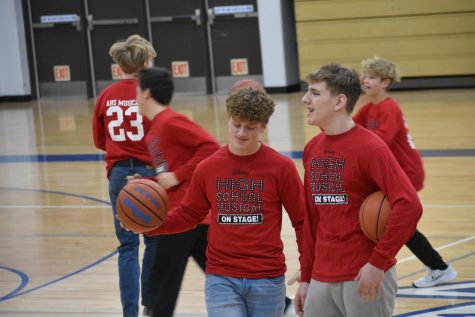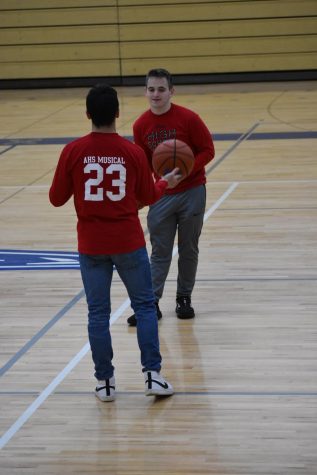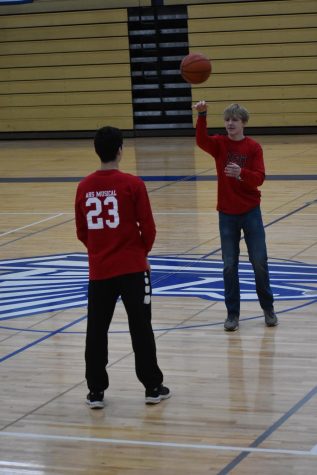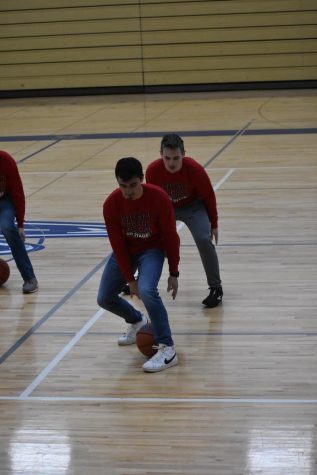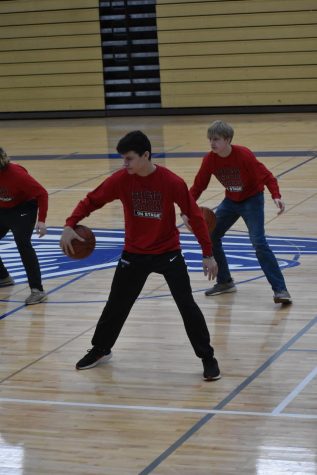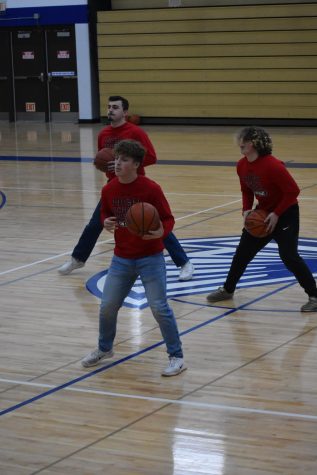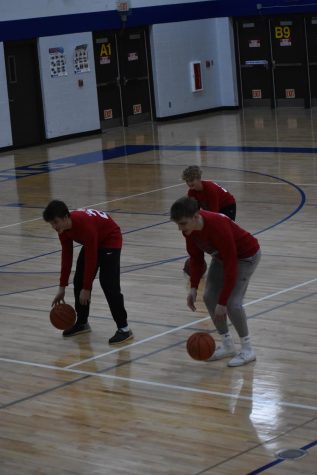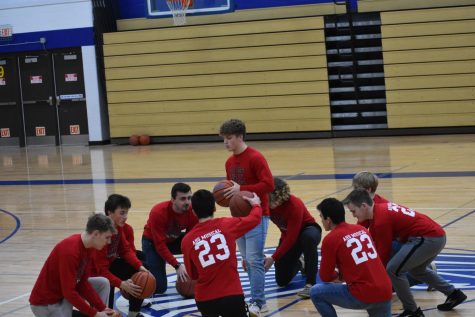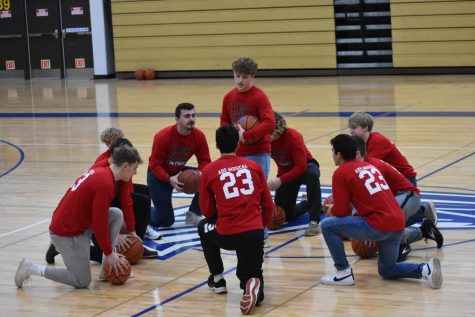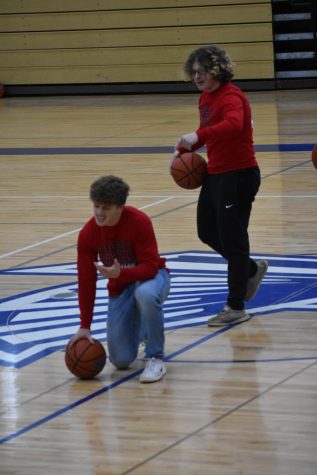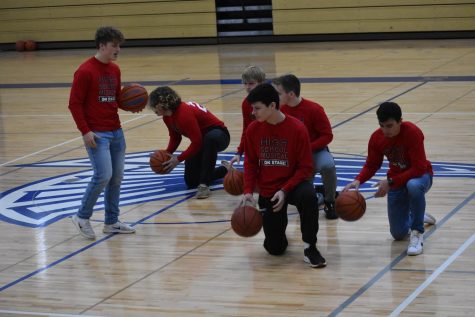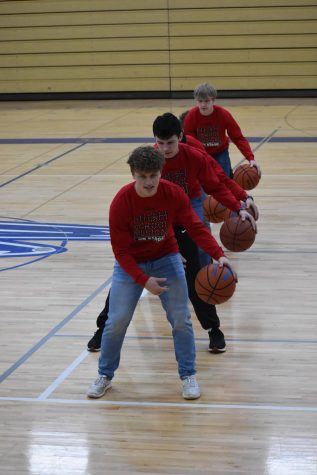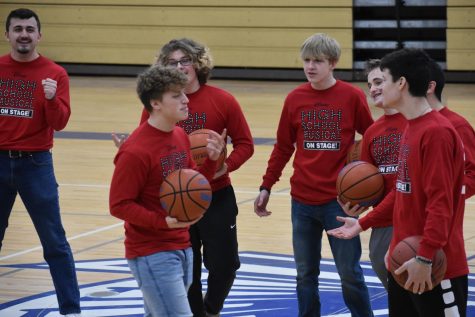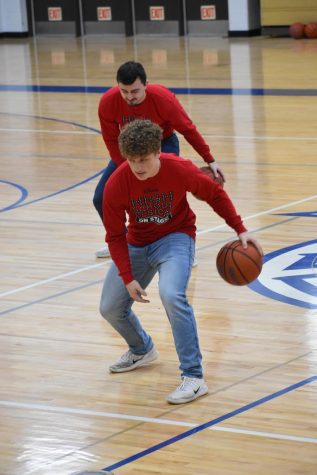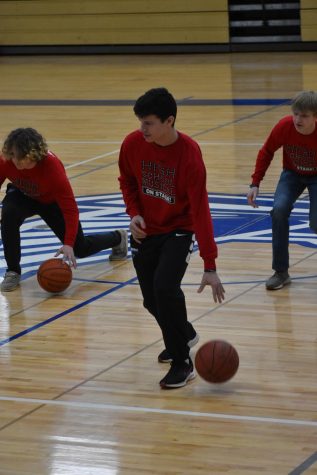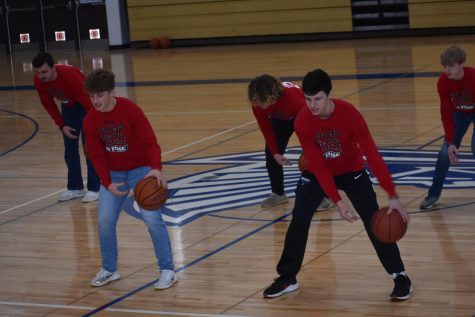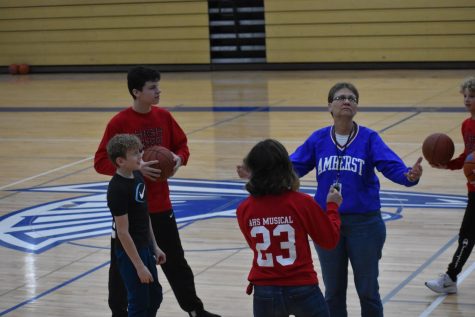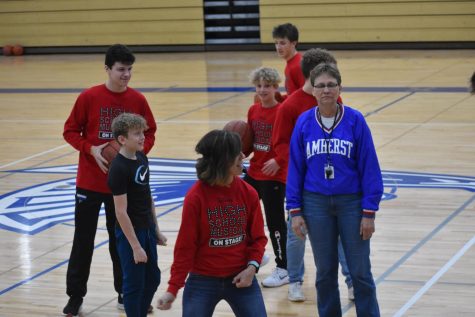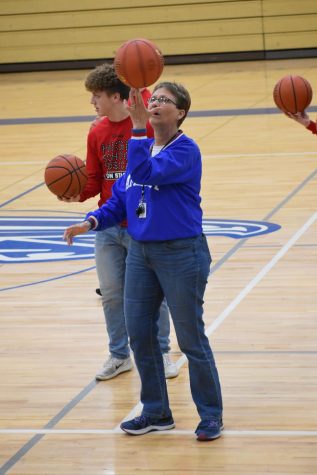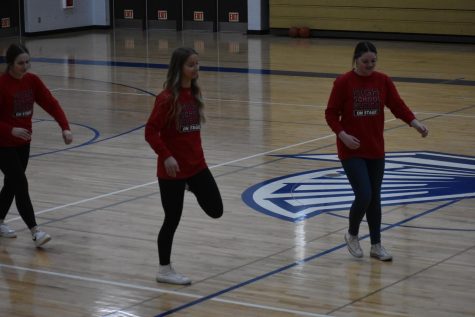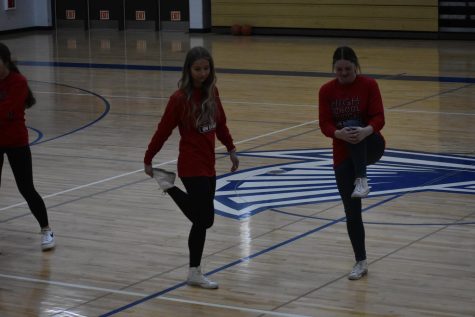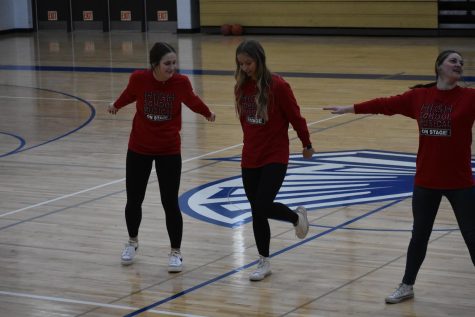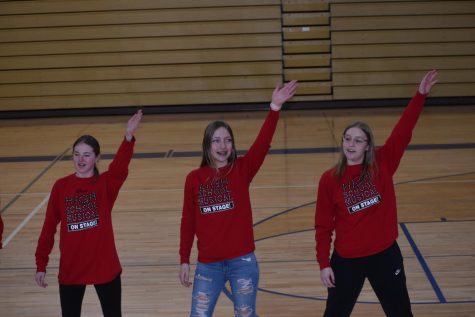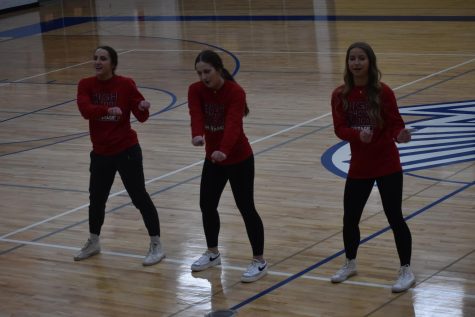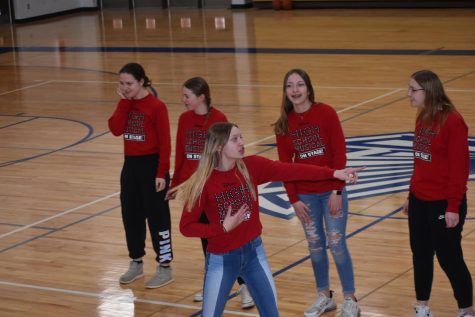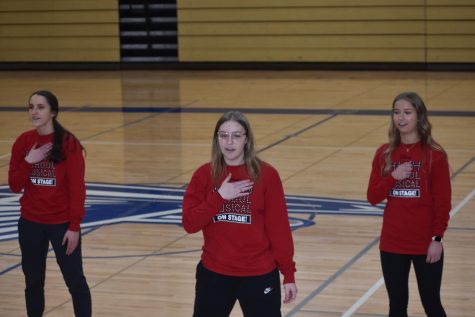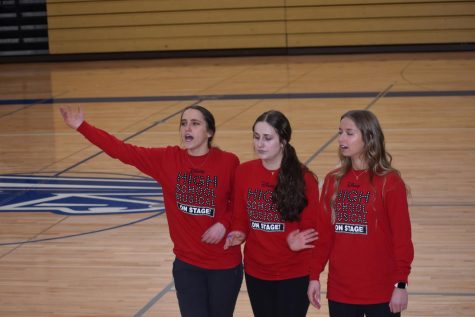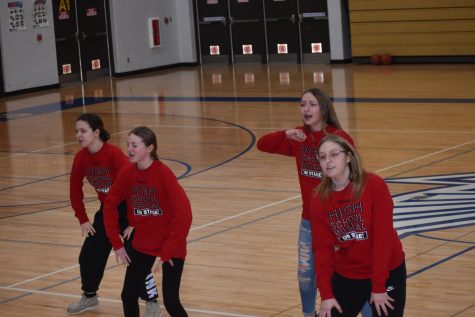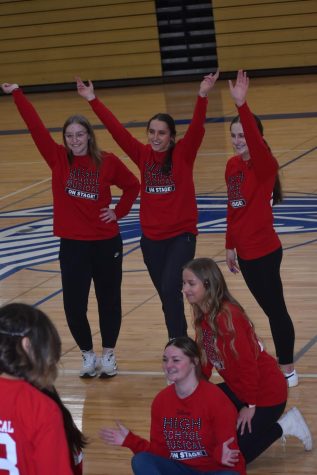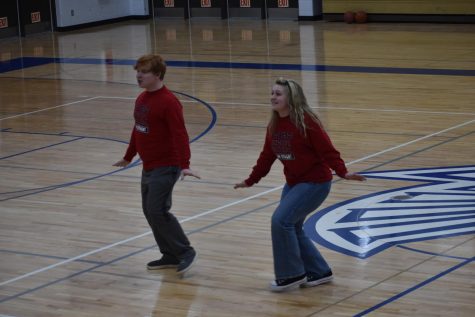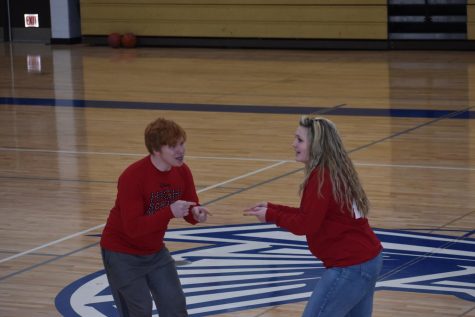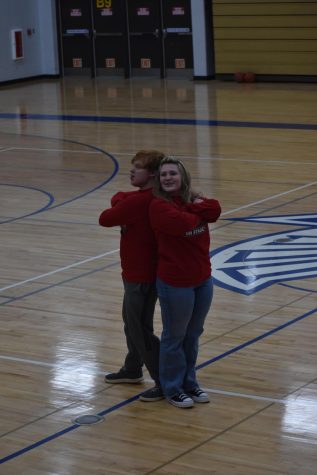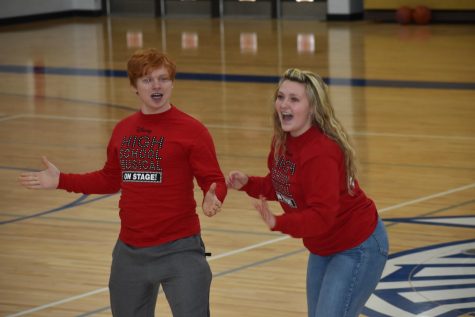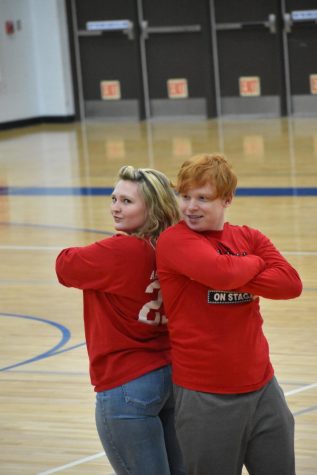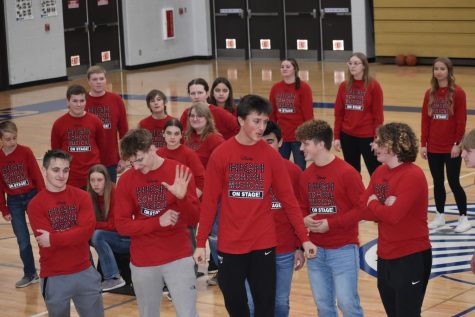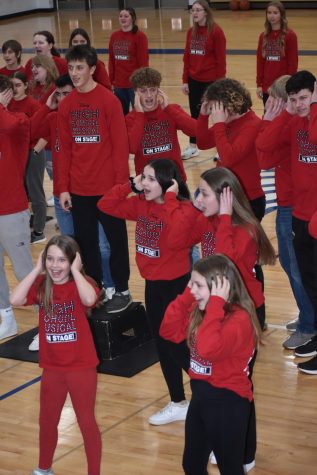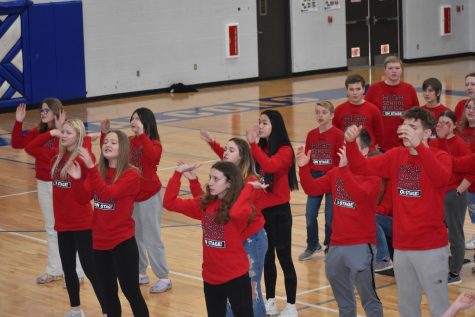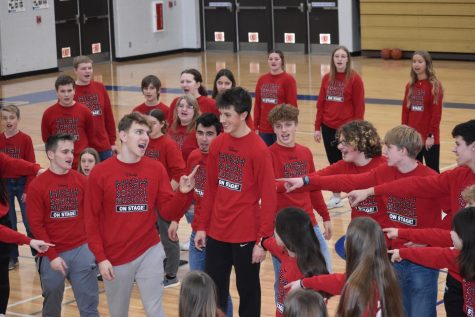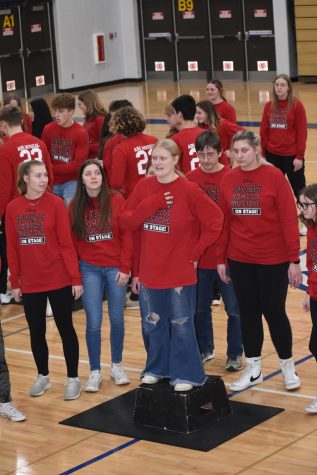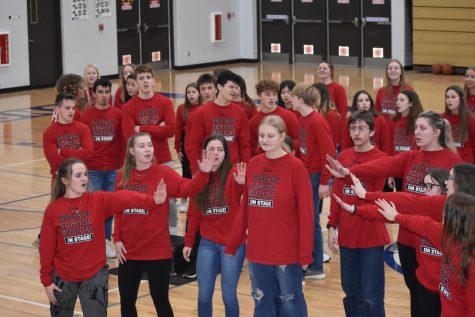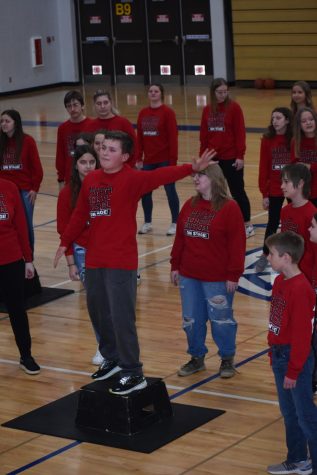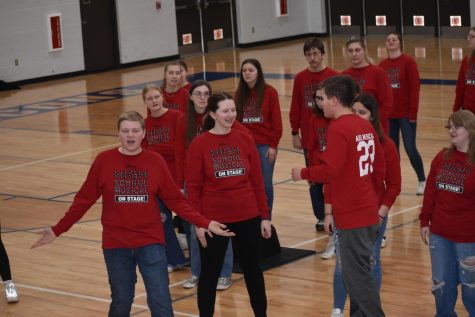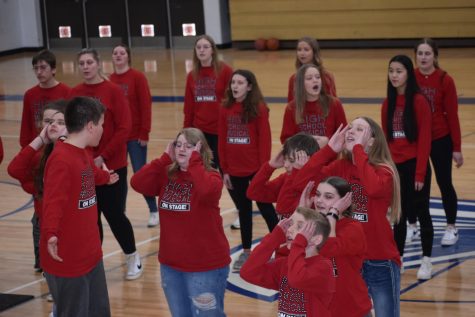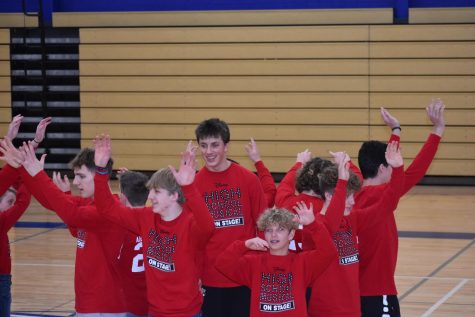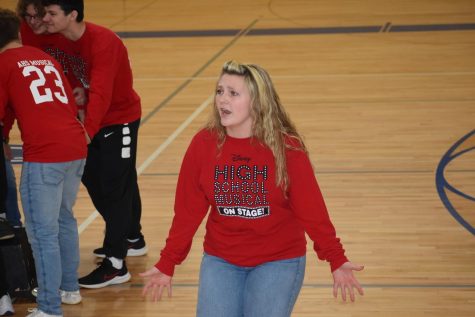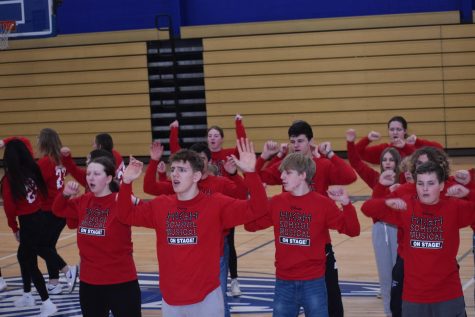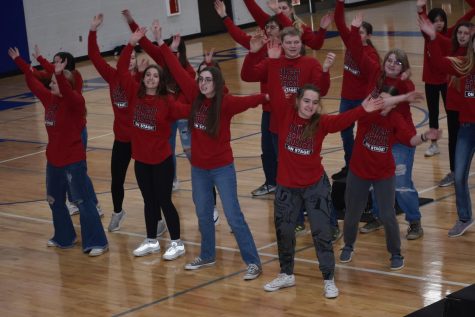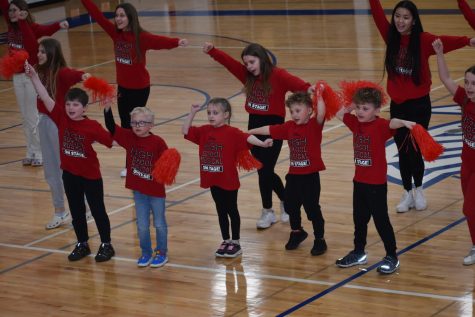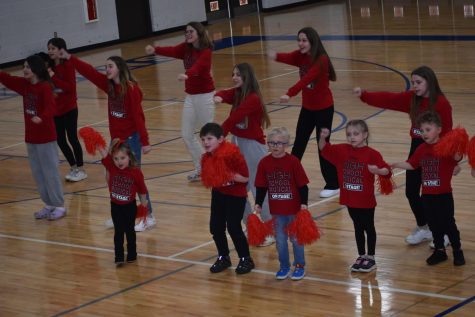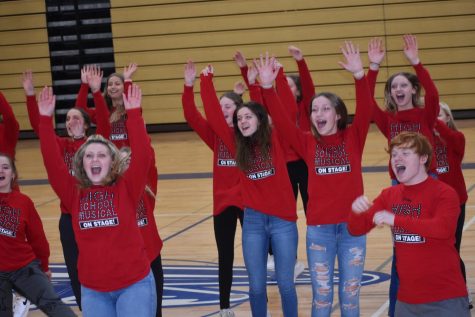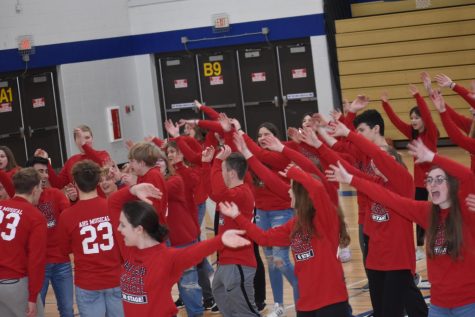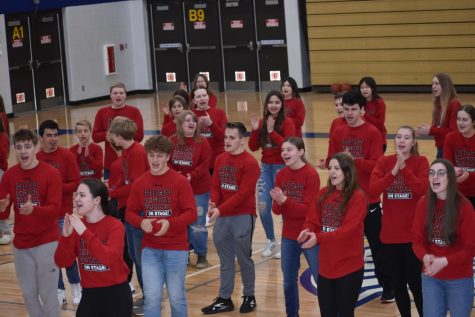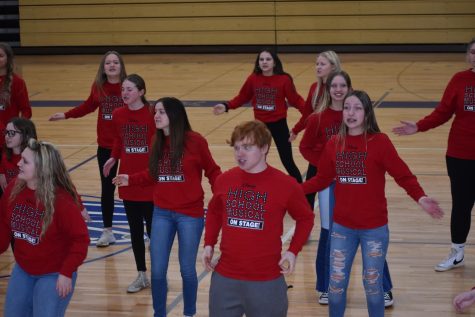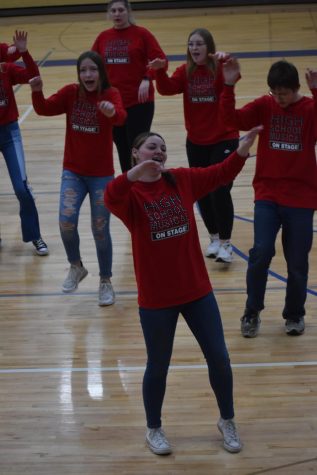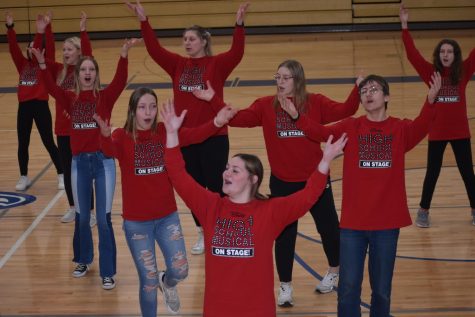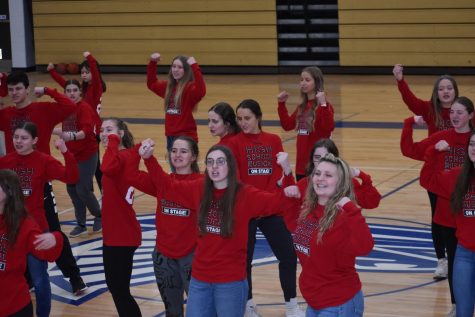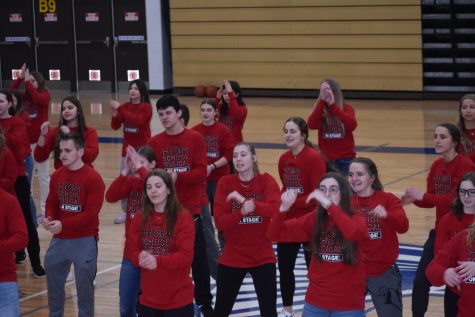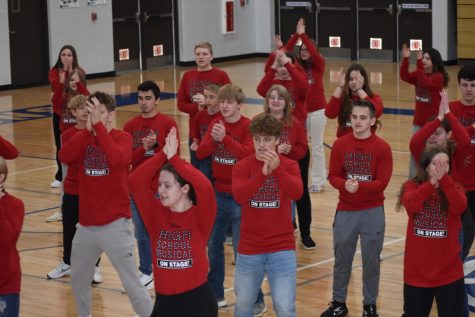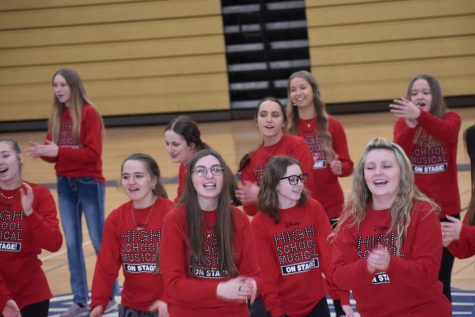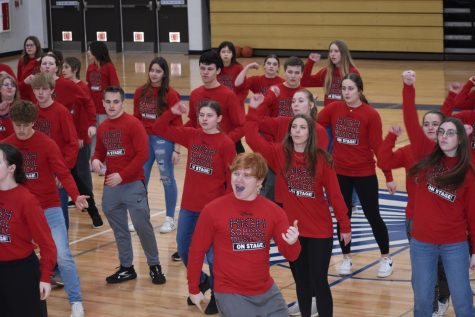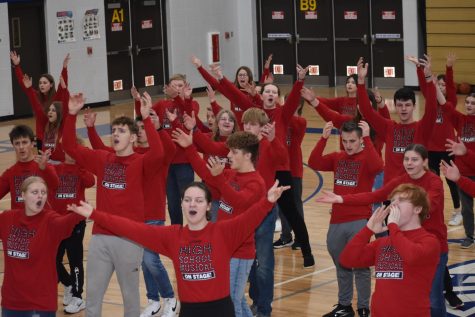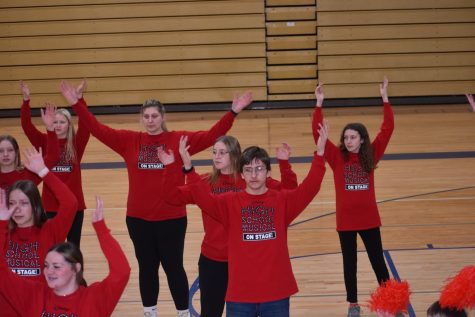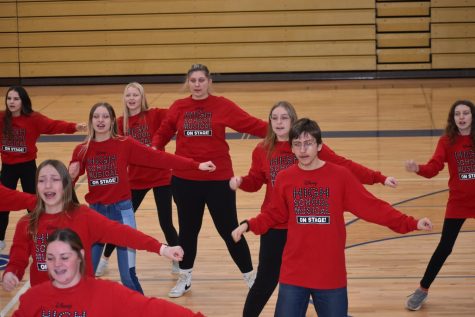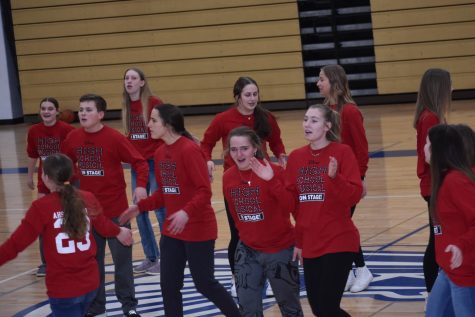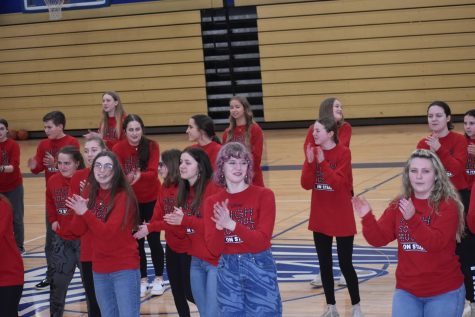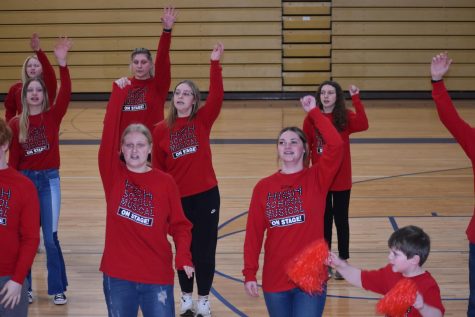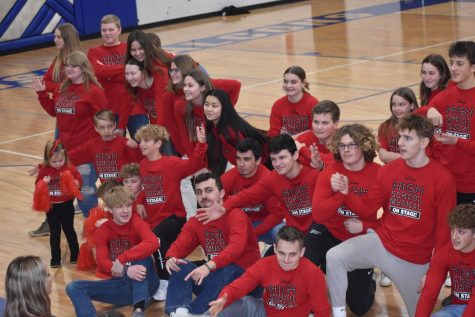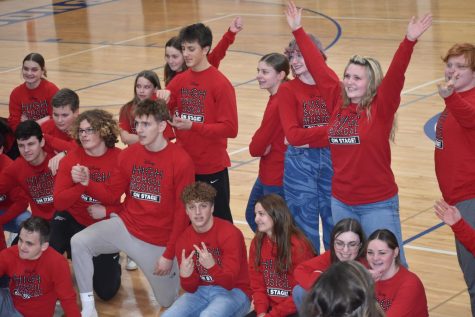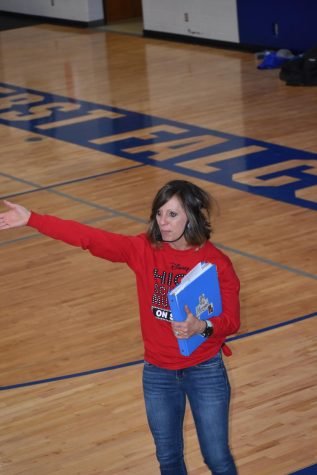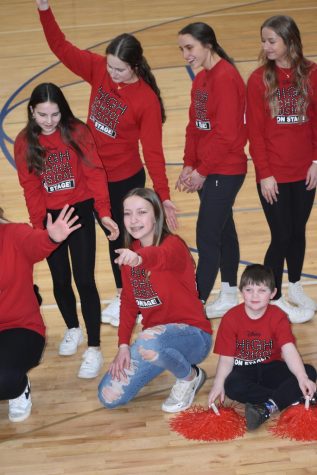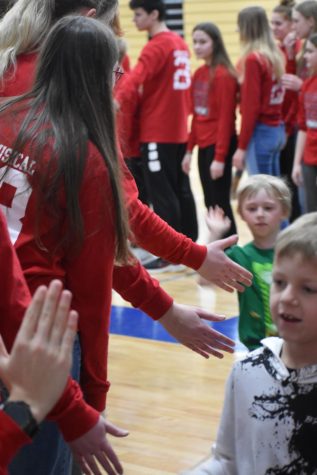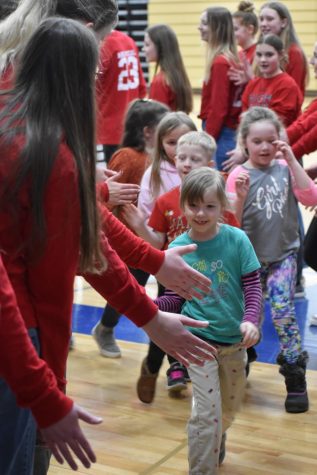 "Disney's High School Musical: On Stage!" danced its way to the Jensen Center this March. Students from Amherst High School and Middle School worked tirelessly to prepare for five performances this March. Janet Glodowski, the director of "High School Musical," stated that there are 68 cast and crew members involved in the musical, along with over 20 people on the production team.
"High School Musical" is a heartwarming story about love, social cliques, and teenage life. Troy (played by Matthew Glodowski) and Gabriella (Lily Haas), lead characters in the musical, struggle with pressure from their friends when they wish to break out of their respective cliques and try out for a musical. Their friends Chad (Sam Wangelin) and Taylor (Seve Anderson) attempt to keep Troy and Gabriella apart until they realize that the status quo isn't always the best rule of thumb.
The Amherst students reveled in their performance, and enjoyed practices. "Rehearsals have been a blast. It is always fun with the group we have this year in the musical," Matthew Glodowski said. "Everyone is also just so nice and everyone is always helping each other."
In fact, many students have had the opportunity to extend their friend groups with the musical production. Cast and crew members worked together and bonded throughout rehearsals. "It's been really fun and I love being able to do stuff with students who I really wouldn't normally talk to during the school day and I'm starting to bond with people who I didn't think I would bond with this year," said Seve Anderson.
There was a lot of choreography, blocking, and singing in "High School Musical." It is an experience students such as Sam Wangelin and Lily Haas won't soon forget. Sam said, "The musical has definitely taken me out of my comfort zone and challenged me to do things I never thought I could." Lily Haas agreed with the sentiment: "Everyone is awesome and I am learning so much about acting."
The Amherst students are also grateful for more opportunities to act. Some of the students involved in "High School Musical" were also part of last year's production of "Rodgers and Hammerstein's Cinderella," directed by VurChelle Baumann and Jolynn Wucherer. After the memorable acting experiences from the production of "Cinderella," students were excited to get the chance to perform again this year.
Students and volunteers looked forward to the performances, and enjoyed the preparation. Anna Bernarde, who plays a skater in the musical, put it plainly: "If you've never done a musical, do it."
Mrs. Glodowski was excited for the fundraiser this musical provided, and expressed her gratitude towards the volunteers involved: "I would like to thank all the adult production crew that takes this journey of producing musicals voluntarily with me. It's such a great community service and we are hoping to finish raising money for the Jensen Center's own 24- face mics (cost $30,000) and also donating to the school's music department. I could never do these productions on my own. They are an amazing group of adults that have the same love for theater and these productions as I do."