Falcons circle the bases to a softball conference title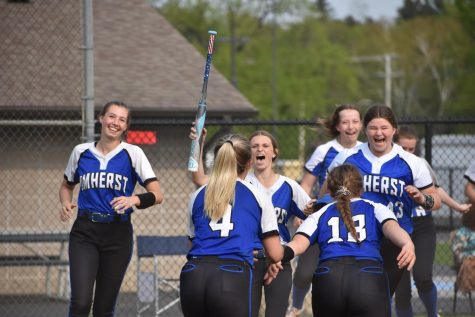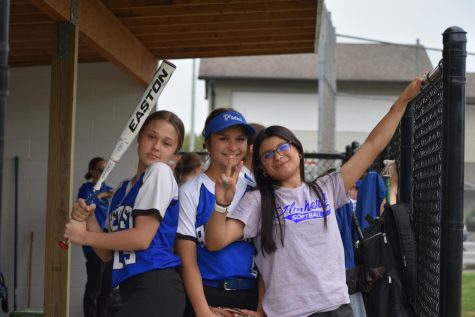 The 2023 softball season was one of many trials and tribulations. From winning the first two games of the season to currently having a 4-3 record in the conference and a 10-7 record overall.
Led by senior pitcher Haley Peski, and senior catcher Sara Breed, the Falcons came from down in the standings to capture a conference title.
 "We are very young with a lot of new players, every game new things come up and new things to work on," said coach Dale Jastromski.
With a number of freshmen playing varsity, the team is very young this season. According to Peski, a leader who plays a huge role in the team's success, each teammate brings something different to the team.
"We've had a rocky season," Peski said, "but in the end, I think this 'island of misfits' is going to turn out right." (With a conference title, her words now seem prophetic.)
Many of the conference games the softball team should've played early in the season were canceled due to the Wisconsin weather. "I'm very disappointed in Wisconsin's choice of weather since the beginning of the season," Sara Breed said. "I would like 70 degrees back." With many game cancellations, the team had to reschedule a number of conference games and play an unusual number of double headers late in the season. 
Despite many ups and downs, the Falcons fought to fulfill their goal of being tops in the conference and will now look to soar far in the WIAA playoffs.