Bird, Wierzba earn top three finishes at Amherst Triangular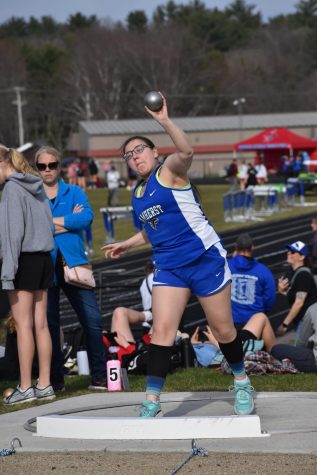 On a warm and breezy Cinco De Mayo (May 5), Amherst hosted a triangular, welcoming Newman Catholic and Abbotsford for the International Bank of Amherst Track. Just off to the side of the track, the high school level of competition for both boy's and girl's Shot Put and Discus was heating up. Here is a brief overview of everything that happened on May 5th.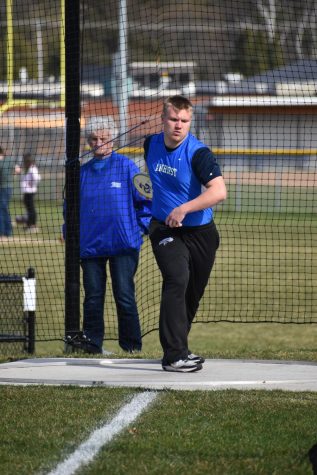 Girl's Shot Put:
Senior Lauren Bird took the first place position in Shot Put with a throw of 40′ 3″ and beating the second place winner (Margo Pogodzinski of Abbotsford) by over ten feet. Sisters Maria (Junior) and Annika Kildahl took 9th and tenth, while freshman Katie Lechton placed 11th.
Girl's Discus:
Bird kept up with her winning ways. She also took first place in discus with a throw of a whopping 103′ 6″ and also beating the second place winner (Sommer Brodhagen of Abbotsford) by ten feet. Freshman Amara Beaudoin placed 6th, while the Kildahls placed 11th (Maria) and 13th (Annika). Lechton placed 10th overall as well.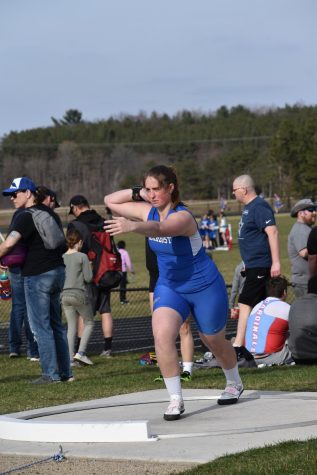 Boy's Shot Put:
Senior Sawyer Stuczynski placed the highest out of the Falcons, as his throw of 41′ 6.5″ gave him second place overall. Stuczynski only lost the first place spot by half an inch. Sophomore Gunnar Wierzba claimed 4th place with a throw of 39′ while Junior Cole Oleson placed 14th and Senior Owen Nelson placed 15th. Freshman Branden Zilisch fell into 19th place.
Boy's Discus:
Wierzba claimed the 4th place spot with his throw of 113′ 2″ and was placed the highest. Stuczynski was right behind him however, as the placed 5th. Oleson placed in 9th while Junior Jacob Spolestra placed in 15th, Nelson placed in 17th, and Zilisch was 19th.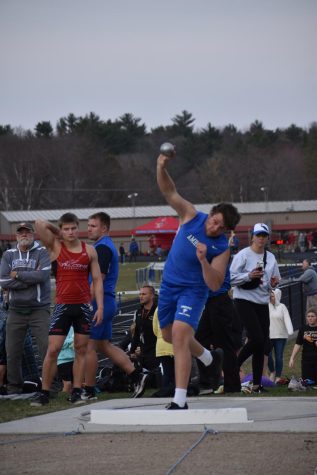 The Amherst Track team travels to Weyauwega-Fremont on May 9th for their last meet before the conference meet at Menominee-Indian on May 14th.