Alumni Cheerleader, Brooke Zietlow, brings UWSP Cheer Team to Amherst!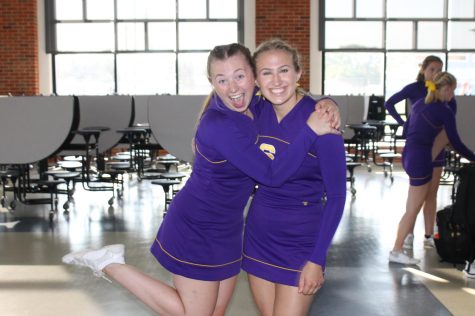 After a long week of sweat and tears, the Amherst Varsity Cheer team brings UW-Stevens Point Cheerleaders along with former varsity cheerleader, now current co-coach, Brooke Zietlow and their mascot, Freddy the Falcon, onto the field to perform with them during halftime and on the sidelines!
Together, the UWSP cheerleaders and Amherst cheerleaders practiced, performed and even had a team meal.