JV & Varsity girls Decimate Shiocton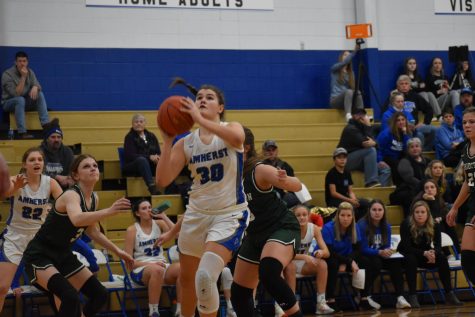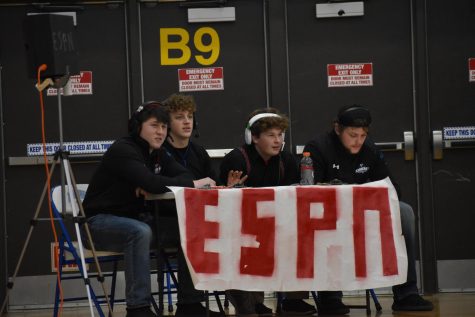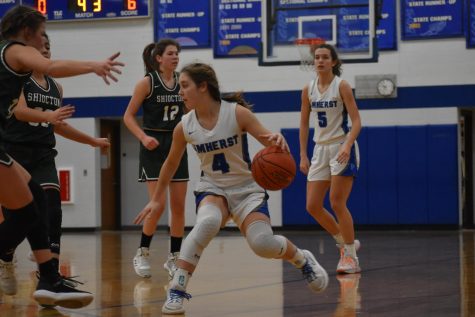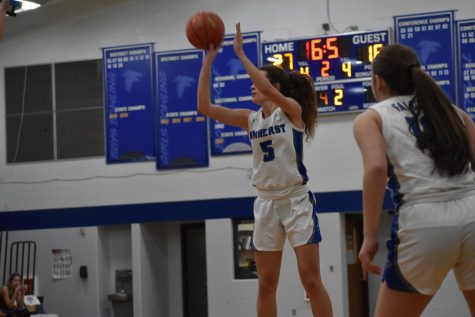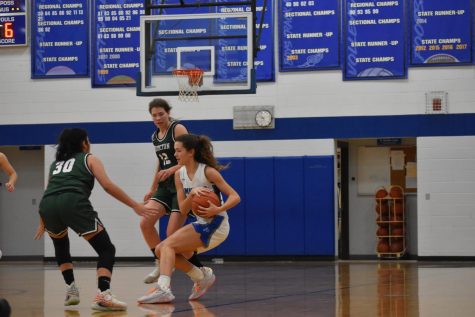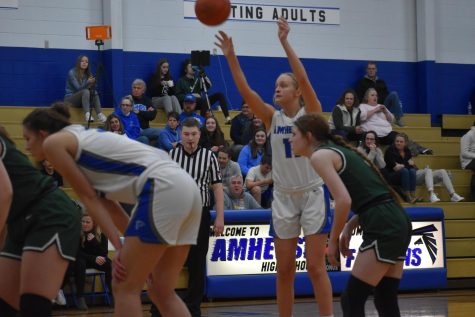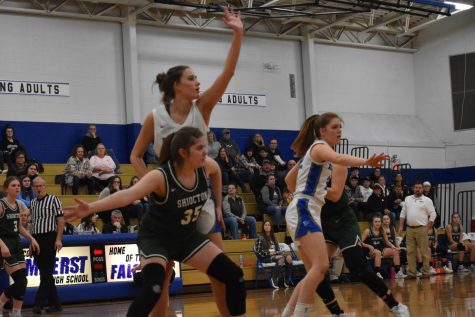 The sights and sounds of home athletics returned to the Amherst High School gymnasium on January 20th as the JV and Varsity girl's basketball teams welcomed the Shiocton Chiefs in CWC-East Conference play. Prior to this game, the Falcons stood at 2nd in the conference, with an overall record of 10-5 (5-1). The Chiefs come to Amherst with a record of 9-5 (3-2), which gives them 3rd place in the CWC-East.
For the JV game, it was a low-scoring first half. Going into halftime, the Falcons were down 6-9. In the Second half, Amherst found their stride, being up by 10 in some parts of the game. Shiocton tried to make a comeback, but to no avail. Amherst won the JV game 32-24. Individual scoring was not recorded for this game.
After the Pep Band played during warmups, it was time for the varsity matchup. Shiocton had the first point of the night, but Amherst didn't go down without a fight. The Falcons took a 27-15 lead going into halftime. In the second half, the Falcons continued their lead with multiple 3-pointers from senior Hannah Wall. Wall would end the night with eight points. Senior Sydney Lehman put the most points on the scoreboard for Amherst with 13 total. The Varsity girls won this matchup 53-39.
Other scoring notes for Amherst include Alexa Shulfer (12), Sydnee Schulist (8), Scout Spadoni (6), Payton Jastromski (3), Tatum Maves (2), and Lauren Bird (1).
Falcons improve to 11-5 (6-1) on the season, while Shiocton drops to 9-6 (3-3). The next game for the girl's basketball teams is January 25th, when Amherst hosts Weyauwega-Fremont. You can re-watch these games on the Amherst Falcons Athletics Youtube Channel.