Baseball, softball teams win big on doubleheader weekend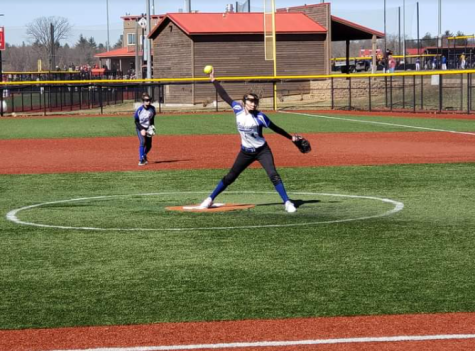 On April 11, the baseball and softball teams each competed in a doubleheader and walked away with the win. Below is a recap of each event and their current standings overall in the season.
Baseball Doubleheader vs. Whitewater:
The Falcons started the doubleheader strong by winning the first game 13-1. Wyatt Blaskowski struck out eight while he, Jake Hoffman, Landon Moe, Ben Lee, and Sam Wangelin all had hits. During intermission of the first game, head coach Bill Held's father, Lynn, was honored as the baseball field was named after him. In game two, Moe pitched five innings and struck out 6, while Hoffman, Lee, Moe, Aidan Jastromski, and Jack Spadoni added hits for Amherst. Falcons take this game 3-1. The team is currently 4-0 for the season, and they will travel to Bonduel on April 14th to open conference play. All home baseball games can be found on Zaleski Sports.
Softball Doubleheader vs. Cumberland & Loyal/Greenwood:
In their game vs. Cumberland, Senior Talin Maves only allowed Cumberland one hit in the entire game. Junior Haley Peskie and Senior Nicki Eiden each had 2 hits to lead Amherst in their 9-1 win. Game two consisted of Peskie allowing two hits and held Loyal/Greenwood scoreless the entire game. Juniors Sara Breed and Payton Jastromski and Freshman Hallie Konkol each had two hits in their win 12-0. Amherst is currently 3-1, and host Iola-Scandinavia on April 14th.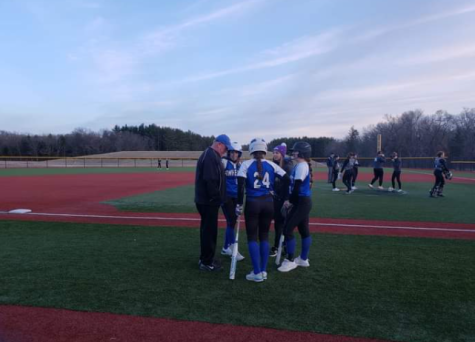 JV Softball Doubleheader:
 The JV squad also went undefeated in their doubleheader on April 8th, as Freshman Taylor Spencer led the way for their wins. They defeated Onalaska 15-5 and Adams-Friendship 16-6. Freshman Kayla Cullen and Alyssa Ehr each had 3 hits on the day. They travel to Wautoma for a doubleheader on April 11th.